ROBERT "Neto" NETOLICKY: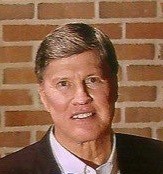 Born in San Francisco in 1942 but raised in Cedar Rapids, Iowa, Neto was a late bloomer to sports but between his size and athletic ability, he was swept into the world of basketball as he came of age. He attended Drake University and caught the eye of some pro scouts — drafted by both San Diego of the NBA and by the Indiana Pacers of the upstarting ABA. He opted for Indianapolis because they promised him a Corvette. Neto became an original Pacer that helped anchor a championship and win over a city. Neto was a four-time ABA All-Star and all-league selection in 1970 as his sweeping hook shot was impossible to guard. For the past few years, Bob has been involved in trying to get the ABA players their rightly deserved pension, and he's also been a pioneer in the Dropping Dimes charity for ex-ABA players with hardships. He and wife Elaine live in Carmel.
RICHARD "Dick" TINKHAM: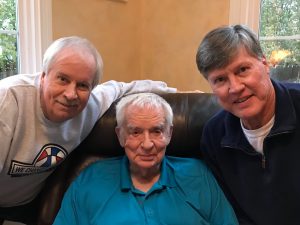 Born in Hammond, Indiana in 1932, Tinkham (center) attended DePauw University and was a state college track champion, in addition to playing basketball. He then headed to the University of Michigan to pursue his law degree prior to joining the U.S. Marines. Tinkham earned the rank of captain and was honorably discharged. Tinkham moved to Indianapolis in 1960 and, after opening the city's first tennis club with pal John DeVoe, he became immersed in what turned out to be his second life — the Indiana Pacers. From the team's inception into the ABA until the merger with the NBA, Tinkham was the Pacers' legal counsel, unofficial general manager and voice of reason — while helping keep the Pacers and ABA alive with some shrewd maneuvering. He and wife Wynn reside in Indy, and have spent the past 33 years running a food recovery program for inter-city churches and housing projects.
ROBIN MILLER: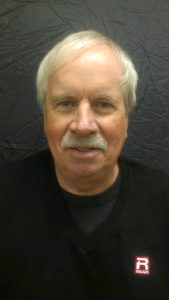 Born in Anderson, Indiana in 1949, Miller grew up in Indianapolis and after flunking out of Ball State, was lucky enough to get hired by The Indianapolis Star to answer the score phones. He wormed his way into the sports department and stayed there for 33 years — with one of his highlights covering the Pacers from 1968-76 as they shook Naptown out it ifs doldrums. Hooked on auto racing, Miller also competed in the USAC midget series from 1975-82 while working on Indy 500 pit crews and writing 52 columns a year about open wheel racing. After leaving The Star, he worked for ESPN from 1999-2003, then moved to the SPEED Channel from 2004-2013, and now writes for RACER and serves as a reporter for NBCSN's coverage of IndyCar racing. Miller is a lifetime bachelor who loves Vegas, betting sports and Asian women — not necessarily in that order.