Media
Media Coverage
Four-time American Basketball Association All-Star Bob Netolicky and former Indianapolis Star sportswriter Robin Miller join host Tim Hanlon to share some of their most memorable (and heretofore untold) first-person accounts of playing and traveling with the thrice-ABA-champion Indiana Pacers – and promote their upcoming book We Changed the Game, penned in partnership with original team co-founder/owner Dick Tinkham.
Courtsey of Good Seats Still Available

Former Pacer Bob Netolicky and journalist Robin Miller give Bob some behind the scenes stories on the ABA-era Pacers. WARNING: This podcast contains adult language.
Courtsey of The Bob Kravitz Podcast.
Available on iTunes and Google Play
New book tells insider stories about Pacers, ABA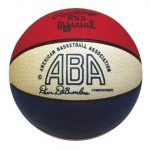 "We Changed the Game," a new book that tells an insiders', fly-on-the-wall account from the wild days of the Indiana Pacers' American Basketball Association era, will reveal behind-the-scenes stories never before shared publicly.
Read more from the Indianapolis Recorder.
Bob Netolicky's interview with WRTV – Indianapolis about "We Changed the Game"